Plénière 1 : Geometry Processing and Machine Learning for Modeling and Transmission of Complex 3D Scenes, par Pierre Alliez (DR INRIA Sophia Antipolis - Méditerranée)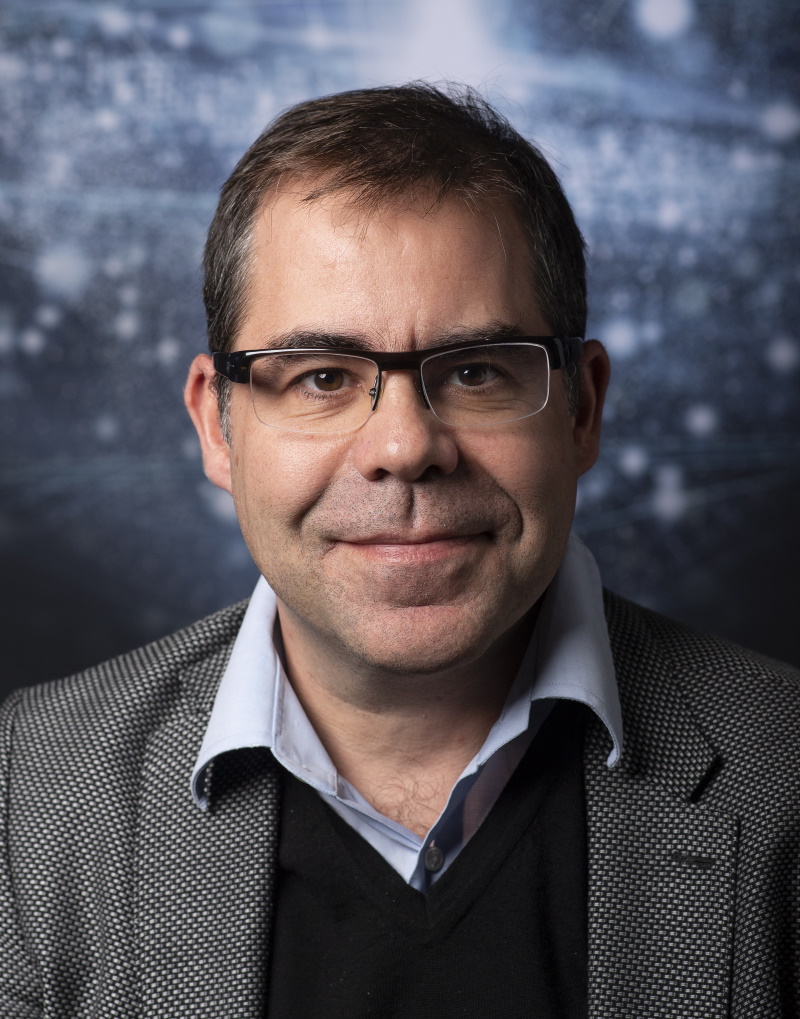 Pierre Alliez is Senior Researcher, Team Leader and Head of Science at Inria Sophia Antipolis - Méditerranée. He received his Ph.D. in Computer Science in 2000 from Telecom ParisTech. He has authored many scientific publications and several book chapters on topics commonly referred to as geometry processing. He was awarded in 2005 the EUROGRAPHICS young researcher award for his contributions to computer graphics and geometry processing. He is an Associate Editor of the Computational Geometry Algorithms Library (http://www.cgal.org) and the Computer Graphics Forum. He was awarded in 2011-2015 a Consolidator Grant on robust geometry processing, and in 2017-2018 a Proof of Concept Grant from the European Research Council. His current research focuses on reconstruction of 3D scenes, geometry compression, generation and optimization of higher-order meshes and labeling and vectorization of satellite images. Website: https://team.inria.fr/titane/pierre-alliez/
Plénière 2 :
Image coding for distributed learning, par

Benoit Macq (PU, UCL)

Models based on artificial intelligence, such as deep learning, require large masses of annotated images. The development of such models by distributed learning is attracting increasing interest: in this case the providers of image data constitute a coalition and the model is learned iteratively from the local data of each member of the coalition. The quality and security of the model depends on the validity of each of the iterations, which can be validated by a consensus mechanism within the coalition. This presentation will provide the representation conditions for image data, both at the source coding level and at the cryptographic coding level, allowing efficient distributed learning. A concrete case for the development of a predictive model for imaging-guided cancer treatment will be discussed.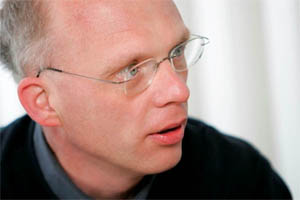 Benoit Macq received is Diploma in Electrical Engr. From the UCLouvain, Louvain-la-Neuve, Belgium in 1984. He did his military service at the Royal Military School on development of Lidar interferometry. He did his PhD thesis on digital TV compression in the frame of the RACE program of the European Union contributing to JPEG and MPEG groups. He received his PhD degree from UCLouvain- Belgium in 1989. He has been researcher in Philips Research Laboratory Belgium in 1990 and 1991 developing wavelet-based compression algorithms and contributing to the JPEG-2000 standard. Benoit Macq is Professor at Polytechnic School of UCLouvain since 1993. He has been visiting Professor at Ecole Polytechnique Fédérale de Lausanne, at the Massachusetts Institute of Technology, Boston and he is currently visiting professor at McGill University in Montreal. His main research interests are image compression, image watermarking, image analysis for medical and immersive communications. Benoit Macq was General Chair of IEEE ICIP2011 in Brussels. He was associate editor of IEEE Trans on Multimedia, IEEE Trans on Image Processing, Guest Editor for the Proceedings of the IEEE. He is the founder of the "Journal of Multimodal Interfaces" edited by Springer Verlag. He has been chair of several European projects, including a Network of Excellence on Multimodal Interactions (SIMILAR project) and an Integrated Proposal, EDcine which paved the way of the technology of digital cinema in European Union. He is the co-founder of 11 spin-off companies. Website: https://pilab.be/about-me/?p=benoit_macq